Patrick McLeod Mr. Canada, Mr. World Bronze, TV Show Host – The Muscle Files
Hi, my name is Patrick McLeod., I am currently a Judge for Bodybuilding Canada and have been an International Bodybuilder and have won the following awards:
Mr. Ontario, The Canada Cup, Mr. Canada, Mr. Universe 10 pl., World Games Bronze Medal for Canada and TV Host & Producer of a Fitness Show, "The Muscle Files".
I have had a chronic Pain in my Right hip for over 3 Years, I tried everything. I went to Physiotherapy for years, Chiropractors, Pain Medication, Massage Machines, Electro Muscle Stimulation and visited many Doctors and nothing was helping my Chronic Hip Pain.
I Met a gentleman at the Centurion Systems booth who told me all about the Centurion EZY System PEMF Therapy. I Tried the EZY System at the Trade Show for 20 Minutes of PEMF Therapy and I felt some relief in the Hip and Lower back and was able to bend a bit easier. I eventually tried the 3 Months EZY Rental Program. After using the EZY System for 2 Weeks the Pain was reduced by about 75 %. Now after 2 1\2 Months of using the EZY System the Pain in the Right Hip is Gone. I feel better over all and have more energy.
What I was told was that the Centurion EZY System PEMF Therapy works at a Cellular Level to Repair and Heal Chronic Pain and Injuries by Improving circulation and Increasing oxygen levels in the body. I feel much better. Thank you, Centurion Systems.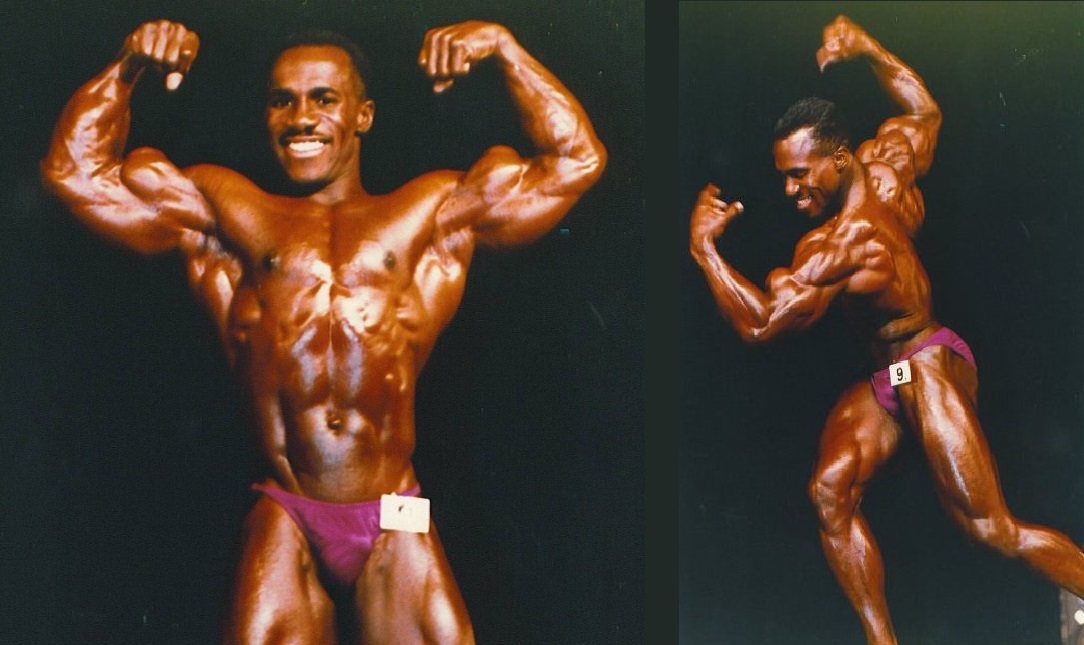 Brandon Mashinter, Hockey Player Chicago Blackhawks
I have used the EZY system for the past 9 months for a lower back injury and it has worked really well. I was experiencing constant soreness, stuffiness, and a shooting pain. The EZY system helped me not only with these symptoms but also to recover after practices and games.
April Steiner Bennett, Olympic Pole Vault
In 2008 I qualified for the Women's Pole Vault on the USA OLYMPIC Track and Field team. Knowing that I had severe and painful nagging hamstring issues, I still competed and ended up 8th in the world at the Beijing Olympic Games. It wasn't until after this Olympics that I found PEMF. My injury was so bad, (an avulsion fracture of the head of the Biceps Femoris on one hamstring, and a tear in the head of the Biceps Femoris on the other hamstring) that my training was at a standstill, and my Olympic dream was being tested. PEMF has allowed me to fully recover in a timely manner and I NOW have another chance at another Olympics. The 2008 Beijing Olympics brought the dream into a reality, but the PEMF keeps my body strong and more than healthy enough to train hard and compete even harder as I head into the next Olympic Games. This PEMF is a MUST for every athlete and training camp.
Carlos Palomino, Boxer and Promoter Former Lightweight Champion
"My body has plenty of wear and tear from old boxing injuries. PEMF Therapy really helped the pain in my shoulder and fists. It made my body feel a whole lot better. I plan to continue using the device on myself and on all of my boxers as well."
Jeff Ulbrich, Linebacker
"As an NFL linebacker I am constantly dealing with pain. This PEMF therapy has helped tremendously with the management and relief of my pain."
Terrell Owens, Wide Receiver
"I had a real sore heel. After one PEMF Therapy treatment I said, "What did you do? My heel never felt this good!" I noticed a major difference the next morning after PEMF treatment."
Garrison Hearst, NFL Running Back
"This PEMF, thing is really good for my shoulder and hamstring. It also helped my after-game soreness. It goes right to the pain, and I know it is working."
Ron Stone, Guard
"The PEMF machine is so popular, I have to wait in line to use it. It's God's little miracle in a box."
Hermann Maier, Ski Champion
"No one expected him to walk again – let alone ski competitively. Winning world class races was never even considered. From now on, I'm treating every member of the team with PEMF Therapy."
Anthony Adams, nicknamed Spice, (born June 18, 1980) is an American television host, actor, and former football defensive tackle. he was drafted by the San Francisco 49ers in the second round of the 2003 NFL Draft, for whom he played four seasons. He played for the Chicago Bears from 2007 to 2011.
"I gotta fight to get on the PEMF machine to enjoy it. It helps relieve my foot pain."
Paul Byrd, MLB Pitcher
"PEMF Therapy helped with my recent groin injury. After just two treatments, the pain and swelling were gone, and I was able to move freely. This thing really works!"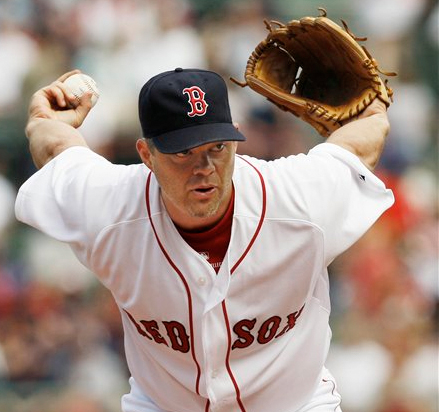 Bo Vocu, Professional Bull Rider
"34 years old is ancient for a professional bull rider. I've broken almost every bone in my body. After a major leg fracture last summer (2008) and getting hauled off on a stretcher, I planned on calling it quits. But after using PEMF Therapy, my daily aches and pains have gone away. I feel better than I ever have. I am in the best shape of my life. I plan on competing one more season, and then walking away on my own terms!"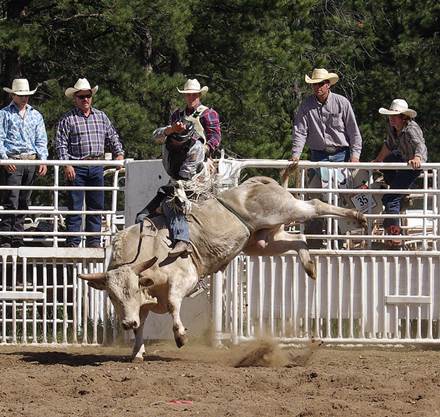 Sid Steiner, 2002 National Finals Rodeo PRCA World Champion Steer Wrestler
"I was introduced to the PEMF after suffering a dislocated shoulder during a snowboarding accident. After only one PEMF treatment I noticed incredible results with my pain level as well as my range of motion. I was so impressed with this I introduced it to my wife who used it on her jaw with great results. Since then we have not only used it on ourselves, our friends and family members, but have also used it on our horses with amazing results. During the 2007 PBR season my good friend Justin McBride suffered a devastating injury to his shoulder and was told his season was over. I brought the PEMF machine to him to try and within a month he was back riding his way to another PBR World Championship."
Garrison Hearst, NFL Running Back
"This thing (PEMF) is really good for my shoulder and hamstring. It also helped my after-game soreness. When it goes right to the pain, I know it is working."
Brendan Hansen, U.S. Olympic Swimming Gold Medalist
"I was introduced to the PEMF by a good friend. Being a competitive athlete I thought lets give it a try. After my first time I was really impressed with how loose and pain free it made me feel. I immediately told my coaches about it and set a time for it to be introduced to the coaches and fellow athletes. Everyone was impressed with the PEMF Therapy and it has become a regular therapeutic modality. I would recommend the PEMF Therapy to all athletes and everyone who suffers from pain and range of motion problems."
Richard W. Quick, 6 time Olympic Swim Coach Collegiate Swim Coach
"This is perhaps the most phenomenal device I have ever seen. Prior to competition it loosens up our athletes so they are able to compete better by increasing their range of motion and reducing their pain and stiffness. After competition it assists in speeding up their recovery time so they are not stiff and sore. They bounce back refreshed and ready to go. For those that do suffer any type of pain and stiffness, this device is remarkable how it rids our athletes of their pain and stiffness and prepares them to compete again. I highly recommend that PEMF Therapy devices be a part of every athletic program".
Lindsey Vonn
She has won four World Cup overall championships and many more gold medals including Olympics. She owns several PEMF systems and they can be found anywhere she goes competing. She has become the most successful American ski racer in history.
Ben Gordon
He is a professional basketball player who played for the Orlando Magic of the National Basketball Association (NBA). He is the only player to have ever won the NBA Sixth Man of the Year Award as a rookie. This award is given to the best performing player for his team coming off the bench as a substitute (or sixth man). A panel of sportswriters and broadcasters from throughout the United States and Canada votes on the recipient.
Lidia Simon
She is the only marathon runner woman to have competed in the Olympic marathon five times. She has won a silver medal at the Olympics and is also a former marathon world champion